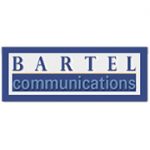 This year marks the 95th business anniversary of Berkshire Hathaway HomeServices, Blake REALTORS®, (formerly Prudential Manor Homes, REALTORS®), a company led by the Christiana family (www.bhhsblake.com). Every family has a story. Here is one that celebrates that business anniversary milestone.
Jo-Ann White has been associated with Berkshire Hathaway HomeServices Blake, REALTORS® (formerly Prudential Manor Homes, REALTORS®) for 34 years. Beginning as a real estate associate, she became a top salesperson. In 1987, she joined the management team focusing on recruiting and training, and in 1994, she was named a vice president. She works in the Saratoga Springs office and resides in the Spa City.
This third-generation Saratogian focuses her fundraising efforts on Code Blue Saratoga (www.codebluesaratoga.org).
"The death of the homeless woman in December 2013 was shocking and sparked a whole wave of fundraising and volunteering in area businesses and neighborhoods," Jo-Ann said. That volunteering included soliciting area businesses for donations and holding food drives to benefit Shelters of Saratoga. Those efforts continue today and are supported by the Christiana family, owners of BHHS Blake, REALTORS®.
"Being a part of this company for the majority of my adult life has been like having another large extended family," Jo-Ann said. "The caring atmosphere that the Christiana's have created within the confines of this very competitive industry is simply remarkable. It is very comforting to know that the folks who own the business in which you work always have your back. I'm proud to represent them and very fortunate to say this is the only broker I have worked for in over 34 years."
Here's coverage of Jo-Ann's community action in The Saratogian: http://www.saratogian.com/business/20170306/berkshire-hathaway-celebrates-95th-anniversary
Blogger Bio:
Pauline Bartel, M.A., is President and Chief Creative Officer of Bartel Communications, Inc., an award-winning corporate communications consultancy. One of the company's specialties is business anniversary marketing.
Bartel Communications created "The Bartel Years™" and "The Bartel Years 200™," rosters of business anniversary symbols to inspire two centuries of business anniversary "sell"-abrations.
Through The Bartel Way™, an integrated marketing and public relations strategy, Bartel Communications uses business anniversaries as showcases for a company's products and services. This engages customers, drives sales and transforms the anniversary into a "sell"-abration. For further information, visit www.paulinebartel.com/services/corporate-services/business-anniversary-consulting