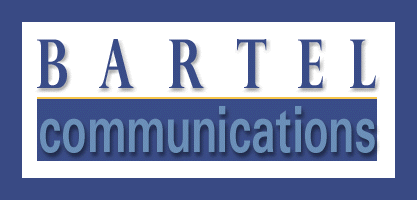 BUSINESS SERVICES
Workforce Development
Volunteer Management
You know how vital volunteers are for helping your not-for-profit achieve its mission. Yet your organization scrambles to find and keep good volunteers. End the costly revolving door of lost volunteer talent by:
Understanding the barriers to the positive volunteer experience at your organization
Learning strategies for providing the essential elements volunteers need to they feel good about serving — and staying — with your organization
Taking the steps necessary for your organization to re-engage, re-energize and retain valuable volunteers
Options include:
The Real

 

Reasons Why Volunteers Quit (Being Too Busy Isn't One of Them): A Candid Conversation (one-hour program)
Where Have All Our Volunteers Gone? How to Re-engage, Re-energize and Retain Valuable Volunteers for Your Not-for-Profit (training)
Customized Seminars for Business Communications
When you need workforce development training, Bartel Communications is your resource. We offer an array of customized training and professional development seminars delivered at your workplace, including:
Ace Your Next Job Interview
Achieving Accuracy: Building Editing & Proofreading Skills
The Art of Managing Meetings
The Art of Taking Minutes
Business Writing Basics for Busy Professionals
Effective Business Writing: Writing a Letter in a SNAP
Effective Business Writing: Writing a Report with EASE
Grammar For Business Writers
Magnetic Marketing: Attracting More Customers to Your Business
Networking 101
No-Fail E-Mail: Strategies for Successful E-Communication
Powerful, Persuasive Presentations
Promoting Your Business, Product or Service
Publicity 101
Taking Control of Your Work Day 
The Writing Coach® For Business
Tired of attending business communication seminars that meet only a small portion of your learning needs? Instead of one-size-fits-all courses, consider one-on-one coaching.
The Writing Coach® For Business addresses your specific learning needs by offering:
Self-determined learning goals. You decide what you want to learn
Custom-designed sessions. Individualized, one- or two-hour coaching sessions match your learning pace.
Flexible arrangements. Sessions accommodate your schedule and can be delivered at your workplace or at any other convenient location.
Media Training
Bartel Communications trains spokespersons, professionals, and business leaders for media interviews and speaking/presentation engagements. You will learn how to:
Know your audience
Formulate your message
Handle newspaper, magazine, radio, and television interviews
Prepare for platform speaking engagements and presentations
Overcome nervousness and stress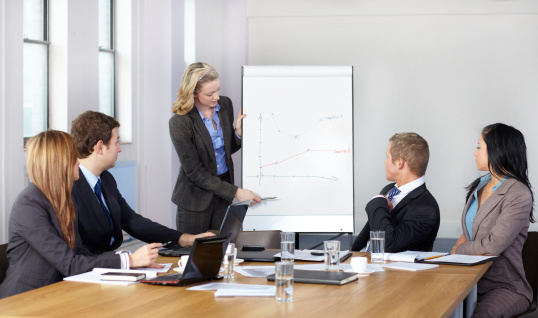 "I attended Pauline's workshop on The Art of Taking Minutes and was blown away by how knowledgeable she is on this topic. She took time to address each of our individual concerns with real-world examples. And, the 'how-to' manual that she has created as a companion piece for the workshop is priceless!"
Renee Kelly
Senior Advancement Officer, Rensselaer Polytechnic Institute
"Pauline is one of the most articulate people I have ever met. Her teaching is smooth, informative, entertaining and well-planned. She is of great value as well as personable and insightful."
Steve Simons
Executive Business Leadership Coach, The Leadership EDGE
Network

 

with Us

Connect with us via a selection of popular social media, networks and other platforms.