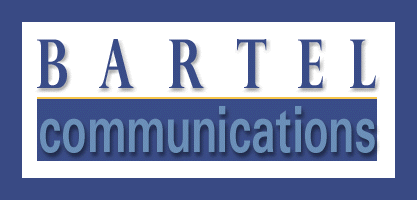 TEACHING AND SPEAKING
Speaking
Pauline Bartel as a Speaker
From the moment she is introduced, Pauline Bartel reaches your audience with passion, enthusiasm, and humor. Her content-rich programs engage, entertain, and energize audiences and linger in the minds of participants long after the applause has faded.
Pauline's appearances as a keynote speaker, panel participant, or seminar leader are backed by more than 30 years of experience in writing and publishing, public relations and marketing, training and professional development. Contact Pauline for a custom-designed program for your next event.
Praise for Pauline as a Speaker:
"Pauline gave a wonderful presentation at the Capital Region Women's Network. Her remarks were interesting, compelling and actionable. She challenged us all to give careful consideration to the words we use to represent ourselves as individuals and as business representatives. We received excellent feedback from many members – relevant and entertaining."
Eileen Howe, Troy, NY
"I attended Pauline's workshop on The Art of Taking Minutes and was blown away by how knowledgeable she is on this topic. She took time to address each of our individual concerns with real-world examples. And the how-to manual that she has created as a companion piece to the workshop is priceless!"
Renee Kelly, Albany, NY
"Your presentation had all the instructional components which I was hoping to find (but didn't think I would receive). Additionally, your humor, generosity with information and time, and superior delivery of the material, far exceeded my expectations. I have never known a presenter to be as well prepared; I don't remember seeing you look for a note or a page reference even once! While the presentation was efficient, it did not diminish your animated style or reduce the topic's appeal. The personal anecdotes you contributed were all charming and enhanced the connection you successfully established with your audience. Thank you once again for the inspiring experience!"
Roberta Adams, Saratoga Springs, NY
"Thank you for giving me such insight. You have helped me immensely in coordinating my efforts with regard to marketing and public relations. You are truly one of the best teachers I've ever had."
Denise King, Sand Lake, NY
Network

 

with Us

Connect with us via a selection of popular social media, networks and other platforms.