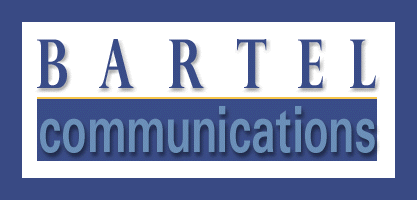 Brilliant Ideas for Building Your Brand
We start there and then deliver award-winning results.
Bartel Communications, Inc., is an award-winning communications firm, providing business services and writing services to corporate,  government, not-for-profit, and individual clients.
Clients rely on Bartel Communications for:
Business Services:
Writing Services:
At Bartel Communications, president and chief creative officer Pauline Bartel leads a team of seasoned professionals, delivering to clients outstanding, industry-acclaimed results.
How We Work With Clients
We believe that brilliant ideas blossom through close collaboration with clients. That means we ask questions and listen to your answers until we understand your goals, your message and your audience. We synthesize information, share ideas and shape the direction of each project – together. Then we add the essential elements of our work: creativity, excellence and results.
Our creativity combines fresh thinking, insights and vision with logic, planning and execution. Since we have an innate desire to deliver a superior experience, excellence is threaded throughout all we do. We strive to exceed expectations – yours as well as our own. Therefore, we succeed in building your brand by positioning your company, providing inspired solutions and promoting competitive marketplace advantage for increased profitability – results that speak for themselves.
If you're seeking results like these, let's talk.
Featured Project:
Ft. Schuyler Faculty Profile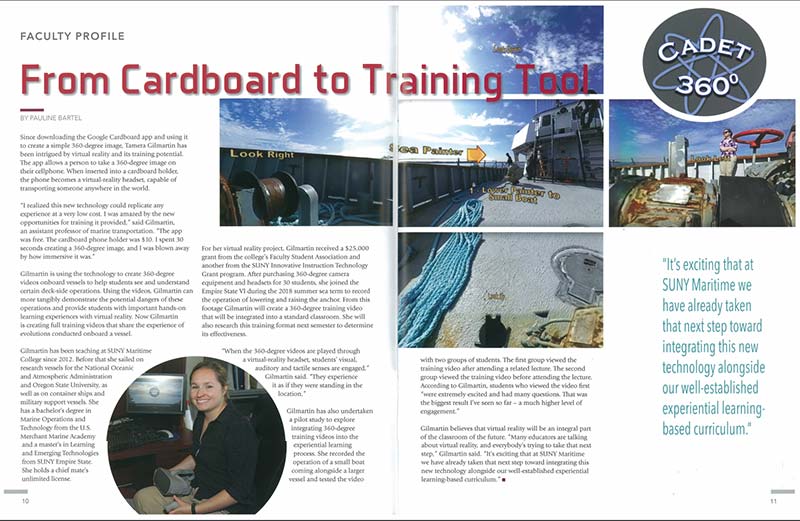 CREATIVITY
"Your skills as a writer and editor have been invaluable to my success as a published author. You have made the process of going from some scribbled thoughts to a finished manuscript not only manageable but enjoyable too. I am always amazed at your ability to take my thoughts and ideas and turn them into an interesting read. The proof is in the sales of my books, which continue to soar, and with my publisher looking for additional editions and new books, as a result of your working with me."
Peter Hess
Career Success: Right Here! Right Now!
EXCELLENCE
"For many years, I wanted to write a book. The book proposal process seemed long and time consuming. It would take a back seat on my list of things to do. Years went by and I knew I needed some help, like an accountability partner, a coach. I finally hired Pauline Bartel of Bartel Communications to be my book coach. What a great decision! Pauline simplified the process immediately…As a result, I welcomed my first book — thanks to Pauline"  
Denise Horan
Stories from the Sales Field: Navigating a Sales Career in a Post-Pandemic World

Results-Oriented Approach
"I finished the draft of my novel, but the manuscript was not quite right. I couldn't figure out why. I decided I needed help for what I was trying to accomplish, so I hired you…I learned so much from you and your honesty about my work…My book is doing beautifully on Amazon.com — all five-star reviews so far — and it is the story I wanted to tell…I will always be thankful for you, Pauline, for believing in me. The building blocks for my foundation as an author began with you."
Barbara Fournier
Now Say You're Sorry

If you're seeking results like these, let's talk.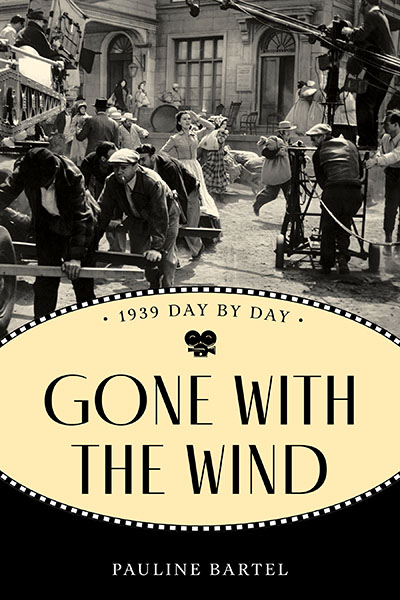 Featured

 

Book

GONE WITH THE WIND: 1939 Day by Day 
Network

 

with Us

Connect with us via a selection of popular social media, networks and other platforms.